I have read one news today about our former executive director Dennis Wise decision to defend Andy Carroll while he almost being offload by the club's hierarchy.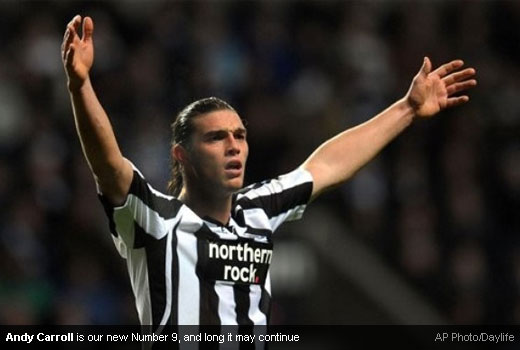 He also said that when Carroll would have been sold, he got him to sign a new contract for Newcastle United. Wise insists that he saw Carroll as the future of Newcastle United and now that boy has given the prove that Wise is right about him.
Carroll …
I am happy but in the same time still regret it that Alan Pardew's first date with the Toon yesterday against Liverpool gives us the first win against them in the last four league meetings, also denied their three successive wins at St James' Park. For us it was our 30th win against them in league games at St. James' Park.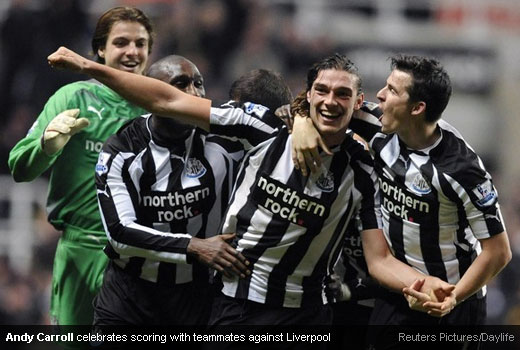 I am happy because Newcastle won, but I regret it because Chris Hughton was …
I have been looking at the current situations going on with Toon since the Notlob's defeat, and keep it quite to not writing anything until everything is settled, everyone is cooling down and start to have a good spirit again, let's say a win against the Kop this weekend.
But, what is started with probably the Toon worst game ever under Chris Hughton surprisingly ended with him being sacked by the most controversial decision in …