This is from a less than impressive web stream but despite the lack of picture quality, even through the thick Smog I could see some real quality from men in black and white today. Hats off to the back four, especially Bassong.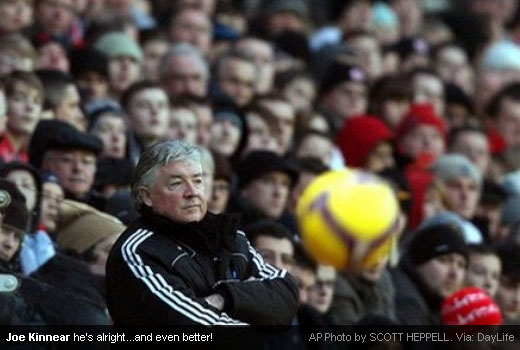 Our defence were superb. Despite Middlesborough's possession in the last 3rd/ crosses into our box we limited them to very few chances thanks to the back 4. Enrique was the only exception in …
No one really believed we could do it, not even Screacher (or even me -Ed), but it was great, and always an honour to be in amongst the Toon lads.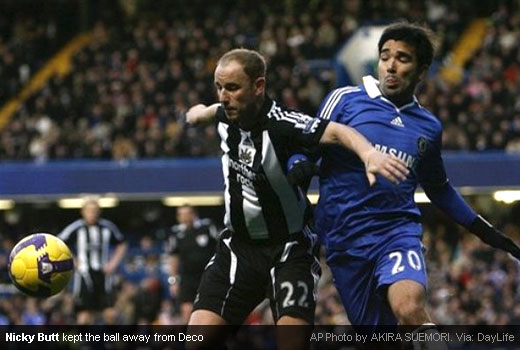 A great effort by everyone, the back four (before it became a back seven) did really well and need credit for stopping a very good Chelski side. Was especially impressed by Bassong and thought Enrique raised his game up a couple of notches to put …
It looks like we will be more longer seeing Mike Ashley running this club without any signs of new potential take over to appears in the short of time. None of any rich sheikh from Dubai or any wealthy American cowboys committed to buy our club.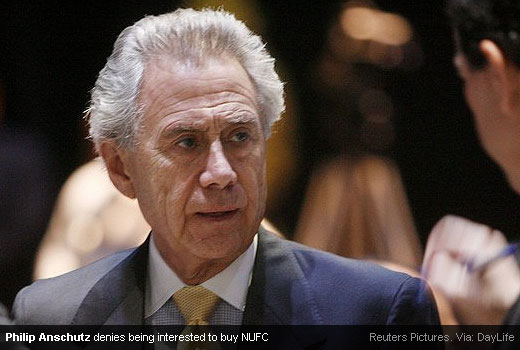 News from the L.A. Times reporting that Philip Anschutz has no interest in buying Newcastle United or any other English Premier League club.
Phil eventually did and emphatically denied …
I thought we were s***e, all over the pitch. Sloppy, disorganised, pathetic passing giving up possession time after time after time after time after time, lack of support to the man on the ball, etc., etc., etc.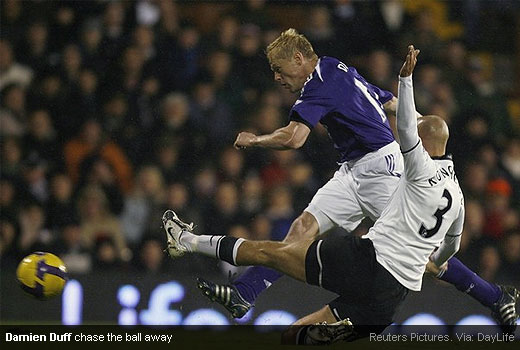 Defensively, I thought we were hopeless. How many more stupid frickin penalties are we going to give away this season? Wtf can't our Managers see what we can see – Cacapa is useless.
Young Bassong has put in …
Although the player himself has never hinted any signs that he will want to move away from St. James' Park, but with no certain clear new contract being offered to him up until now, he may have to think quick about his future.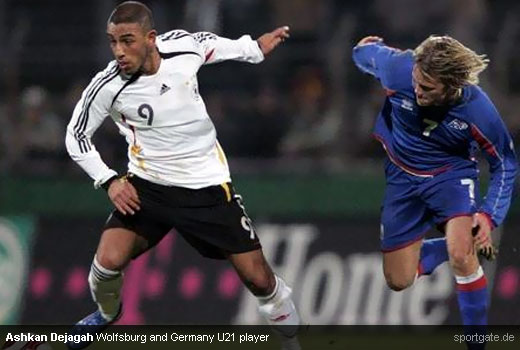 Owen's present contract will end next summer, and starting from next January, he will be free to negotiate with any club who may be interested to offload him from Newcasle United, according …