If the former Newcastle United midfielder, Rob Lee, believes that Mike Ashley should halt his bitter feud and offering a peace decalaration with Newcastle United's supporters, he just wants to see the stability of St James' Park back again.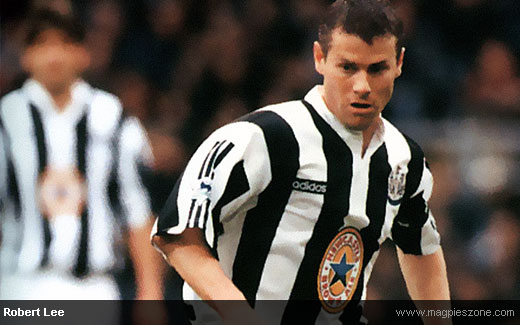 As quoted from telegraph website, Lee said "But it's now a matter of whether or not Mike Ashley wants to invest more money – because he will have to – or whether he just wants to …
Well, we all acknowledged this was a 'must-win' game, a proverbial 'six-pointer' (in October fcs), and we secured the points. That's the positive stuff. Other than that I thought we were generally shambolic, and the 2nd half in particular was sheer agony to watch.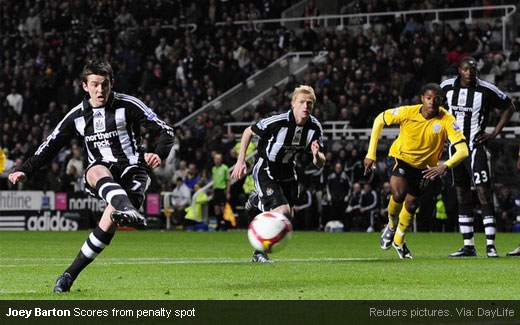 The Baggies had a dodgy defence and going forward couldn't hit a cow's @rse with a bango. Despite that they passed us to death in midfield, particularly 2nd half, where they …
Not feeling gutted but a bit disappointed to have this game out of our reach today. After managing two draws on winable chance of our previous last two games, we have the first defeat on their dirty land.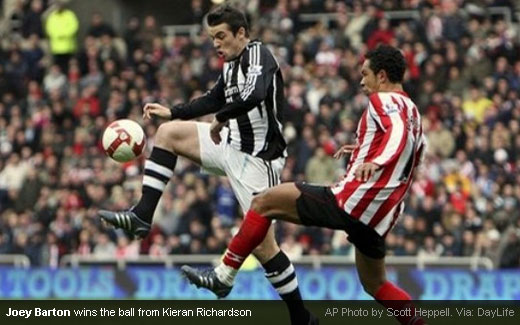 It's funny though to see how they reacting after the final whistle. It looks like they have won the World Cup or something, but I can understand that perfectly as they must be seen us as the …
After being send-off in ridiculous way by the disastrous referee Rob Styles on Monday night fixture against Manchester City, a good news coming today for United defender Habib Beye as his appeal against his sending off is have been cleared by the FA authority.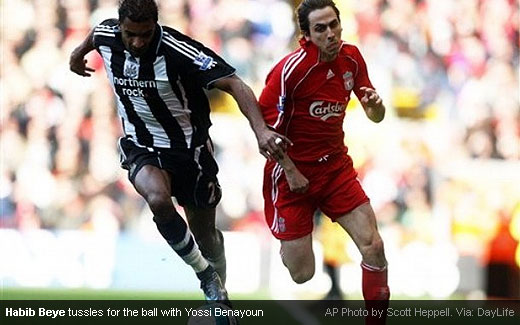 His straight red card after just 12 minutes in the 2-2 draw at St James' Park has no solid evidence after the replays shown that Beye won the ball when challenging …
You may say that I write that just because I'm a Newcastle fan or have seen the way he treated my club last night but you may also ask Liverpool supporters or Bolton manager Gary Megson of what they think about Mr. Rob.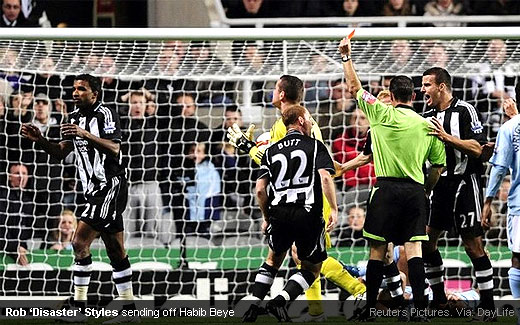 He only knows how to 'rob' the game out of certain club favour rather than keeping the game in style for a clean match or decent fixture result. If I was JK, …