The phrase is probably fit on Mike Ashley's mind while he buy out Newcastle United shares from the previous regime last year, and the current situation. He intends to make the benefit from the loyality of the Toon Army for his own fortune and enjoy the ballance of his pocket from Milner's transfer fee?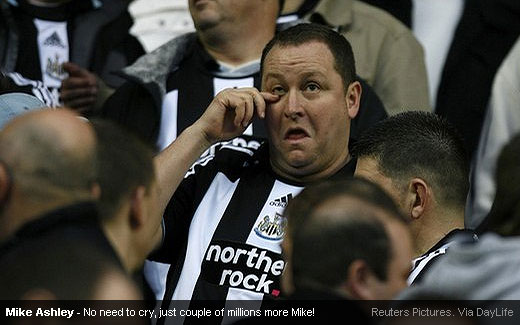 Despite of his weekly appearance in Toon jersey and sit among the supporters in the away stand yesterday, it was clear …
Strange one. If we'd played like we did at OT against Manure we'd not have been outclassed. KK said before that game that he'd got the lads to believe that Manure weren't infallible and it worked.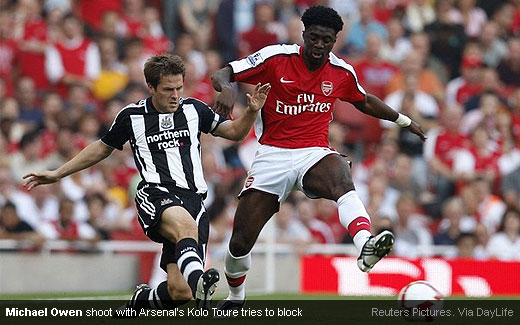 At the Emirates, we were flat footed, never really got going keeping the ball and overall were outclassed by Arse who were obviously stinging from the Fulham defeat plus had talisman Fabrigthingy back.
There were only glimpses of Arse …
Joey Barton making his first appearance for Newcastle this season starting from the bench, and with both Martins and Duff are out, Keegan has no further options but ask him to get ready when needed at the Emirates.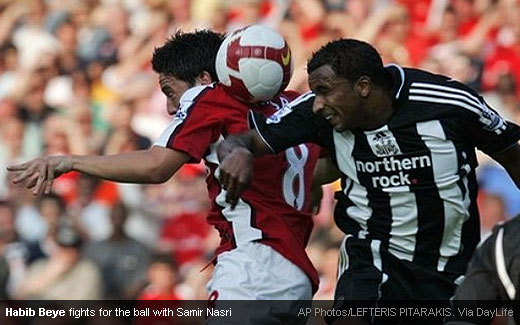 Couple days ago, some Arsenal fans have contacted me for an interview about today's match, so if you interested to read my answer to their questions, you can visit the Arsenal Insider website.
Back to today's game. …
What else would be more nicer to have a "champion" come to your place and we beat them? The one that I'm talking about is the result of today's Third round FA Carling Cup draw when we will have Spurs at St. James's Park.
After we beat Coventry City 3-2 at the Ricoh Arena on Tuesday night, we are one step closer to this season silverware, and more closer after we have Spurs in the …
James Milner finally leave Newcastle United for Aston Villa in to believe a club-record of £12million, and from an interview after the move, Milner revealed the reason why he wants to leave Newcastle because he felt undervalued.
WTF!!! Undervalued of what? This lad really have a big head. To be honest I don't see he is better than the rests of Newcastle squad, and was far below the new boys Gutierrez or Guthrie, and I'm …